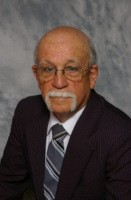 John Bailey was born in Charleston, S. C., moved to Georgia when he was twelve, graduated from Villa Rica High School and attended West Georgia College. He is married to Elaine, has two children, a son-in-law, and two grandchildren.
John has been published in The Civil War Times, The Virginia Country Magazine and Military Images. He was the Historical Editor of Looking Good Douglas County Magazine. John has spoken to groups on the Civil War and Native American History for over thirty years. He volunteered at the Villa Rica Gold Museum for ten years giving tours ... detecting. His hobbies are flintnapping and metal detecting.
He was President of the Villa Rica Area Historical Society, Inc in 2018 & 2019. John co-authored Hart Town Environs A Chronicle of People, Places and Events 1825 - 1900, published in August of 2020.